AIMEE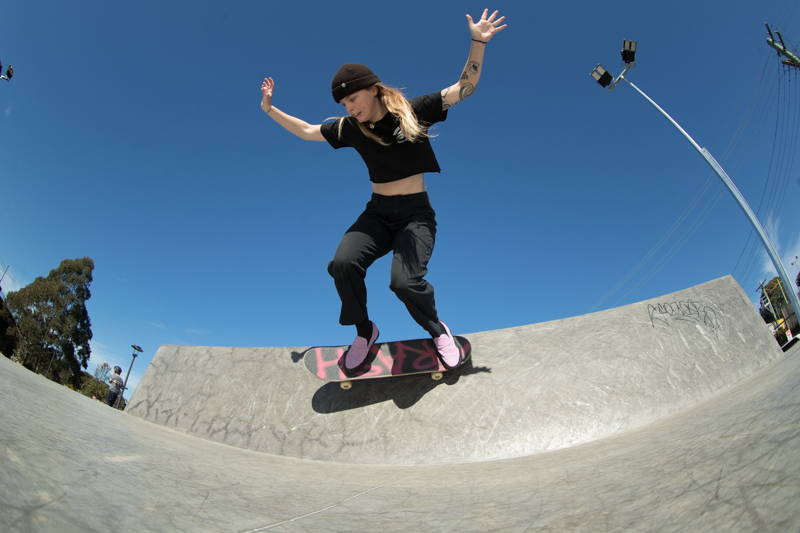 Aimee! We know you pretty well but can you introduce yourself to the readers?
Hey guys my name is Aimee Massie and I am a skateboarder living in Sydney, Australia. I am 28 years old and I skateboard for a living! I started skateboarding when I was 12 years old and started competing at the age of 16! After I started competing, I knew that I wanted to do the sport for the rest of my life. I knew I was going do anything it took for me to do that and here we are now! I am skating for one of the most amazing coffee companies in Australia.


Skating and coffee, good mix?

Skating and coffee is the best mix on this planet! Anyone who knows me well knows that I love Coffee!!! I've never really understood why skateboarders always get sponsored by energy drink companies. Those drinks don't taste good and are so bad for you, so I am glad I can promote a way better drink than an energy drink! Plus the ST. ALi cold brew hits you way harder than any energy drink I've ever had.

What's your go-to coffee?
My go to Coffee in summer is definitely the wide-awake Cold brew drink. In winter I definitely love my cappuccino to keep me nice and warm.

What would you tell a young girl who's keen to get into skating?
What are you waiting for? Just go for it! It's crazy the amount of young girls that are learning how to skate now. I honestly believe that 60% more girls are starting to skate now so maybe in a few years guys will be the minority of the sport.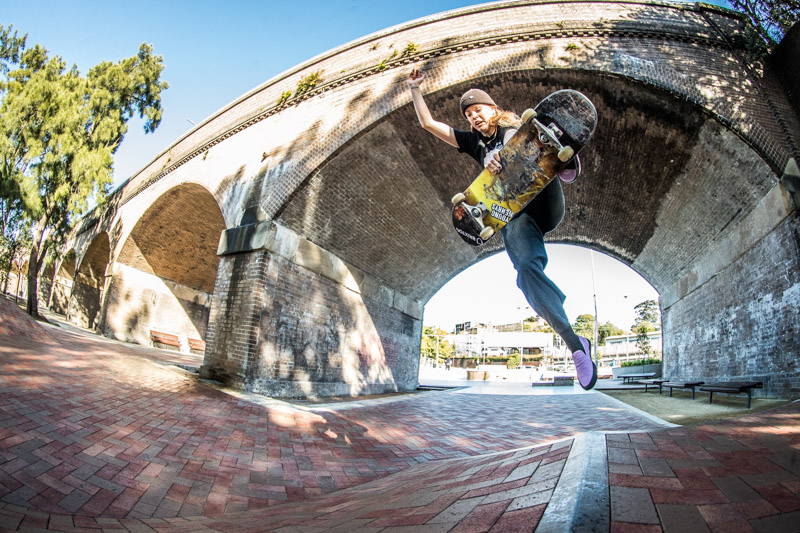 Skating made it into the 2021 Olympics. How was that received by the wider community?
I mean, I'm pretty sure half the skaters weren't about the Olympics and the other half were totally for it. It was definitely a controversial time in the skateboarding community. I do believe that probably 90% of skateboarders watched the Olympics so that just shows you how many people were actually interested in it! I think there's going to be two types of skateboarders growing up. There's going to be the competition skaters that purely want to train and go for the Olympics. Then there's going to be the hesh side of skaters going out and skating their hardest, filming tricks, travelling with their sponsors and going to demos. There's always going to be at least two different types of skateboarders from now on! The main thing is that you don't forget the main reasons why you started skateboarding in the first place, it makes you smile and feel good.


Where do you see skating going in the future? More mainstream events/competitions?
This is a really good question! Skateboarding is already becoming mainstream and that is because of the Olympics. I work in a skate shop and our sales have gone up crazy because of the Olympics. New people are starting to skate every day now. I think in the future there's going to be a lot more competitions and opportunities for skateboarders. Skateboarders are finally going to get the recognition that they deserve, after putting their body on the line for many, many years.


You've got a large following on social media, especially TikTok. That must be a handful to manage on top of work and skating?
I have kind of just made that a part of my everyday life now. Posting content is really, really fun and I love being able to challenge myself to create different kinds of videos and content. I must admit, it was super weird waking up one day with 1 million followers on Tik-Tok. It inspired me to create way more content and to get as many young girls involved in skateboarding as I can. That is my goal every day, to inspire the younger generation!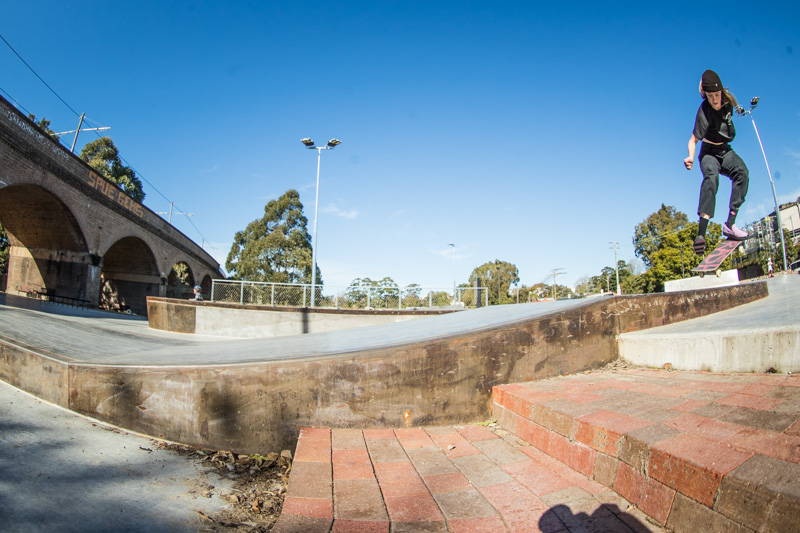 COVID has obviously dampened travel plans. Where are you going when things open up again?
Covid has definitely thrown a spanner in the works for me, especially because I am getting older. I turn 29 next week and the older I get, the harder I fall. The one good thing about Covid was that it's made me work on myself a lot more and my tricks as well. I've gotten a lot better in the last two years being in lockdown and only being able to skate! The first place I'm going when things open up again is the states. That's where all the opportunities are and I have a ton of friends over there that I really miss and can't wait to skate with again.


What's been keeping you occupied during lockdown?
The one thing that has been keeping me occupied during lockdown is coming up with new and different ways to create content for all my sponsors. Definitely just being able to skate every single day too. I also bought a ukulele at the start of lockdown so I've been trying to learn how to play and it has been keeping me super busy.
Top skate spots in Aus?
Well my favourite skate spot in Oz is definitely Pizzey Park on the Gold Coast where I'm from. Especially now, because that place is getting a huge Olympic skate park upgrade so I'm so excited to go and move back there in the next few years.