ELLIA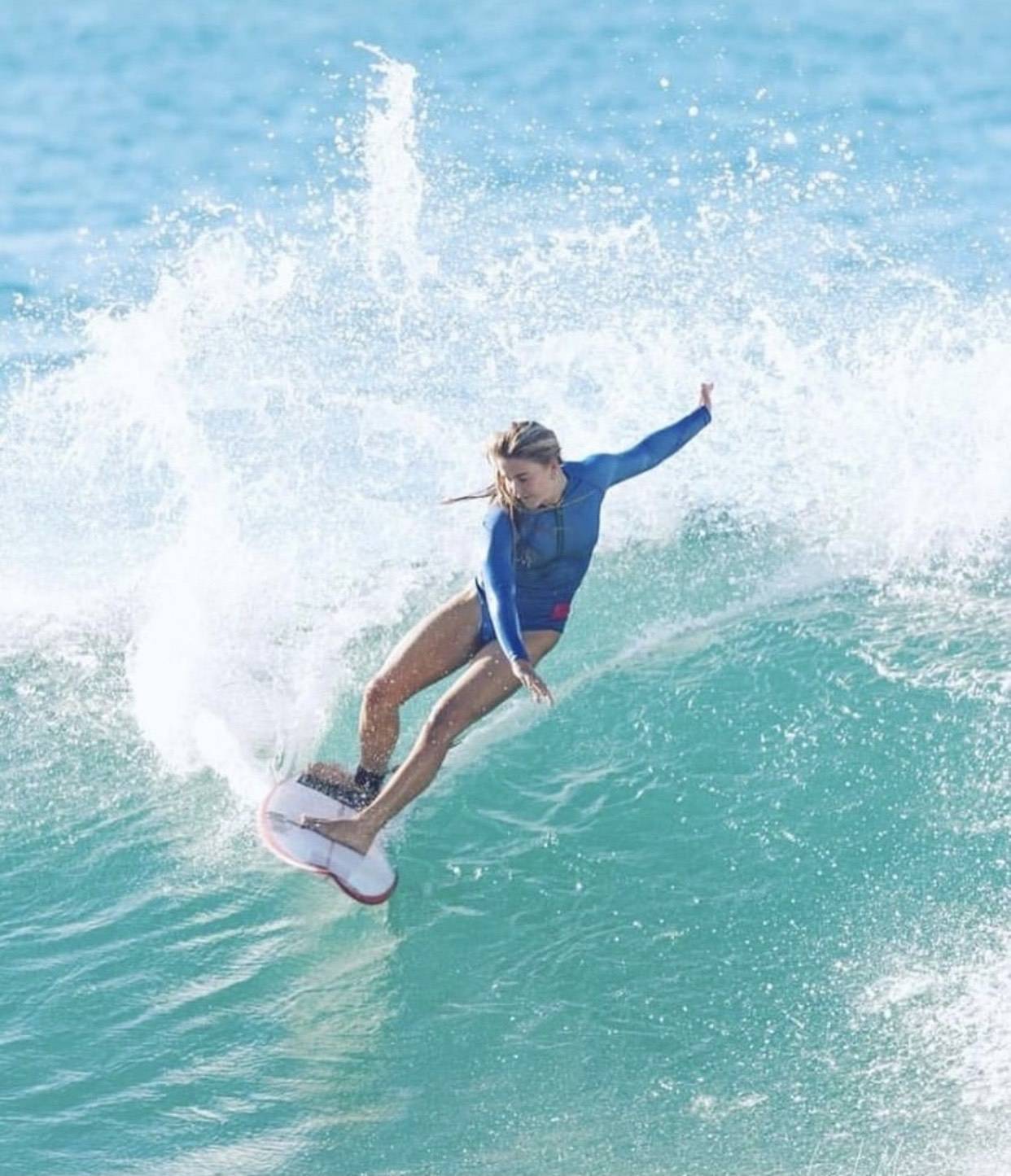 Ellia! We know you pretty well but can you introduce yourself to the readers?
Hi my name is Ellia Smith, I'm an 18 year old competitive surfer from the Sunshine Coast, Coolum Beach, Australia. I've grown up with a passion for surfing and have fallen in love with the ocean, travelling and creating. I'm currently training and surfing on the WSL Qualifying Series while studying a bachelor in Screen Media at University. I hope to combine the pair together and travel the world surfing and filming.
Surfing and coffee, good mix?
I love the surf and coffee combo! After a cold winter surf, nothing beats coming home and making a hot coffee to warm you up. I'm also a big lover of iced coffee so come summertime, I love coming home from a morning in the sun to an iced coffee to keep me going for the rest of the day.
What's your go-to coffee?
I'm a big fan of ST Ali's cold brew coffee! I've been having these nearly everyday to start my mornings coming into the summertime. I grab some ice cubes, my cold brew and add a tiny dash of milk, nothing better!
What would you tell a young girl who's keen to get into surfing?
When I was younger there weren't a lot of girls who surfed so I was often surfing with guys or my dad. It wasn't until I was a little older that more girls started surfing and I really got into it. I definitely found I enjoyed surfing more when I was with a bunch of friends. It gave me more confidence and I was keen to share the fun. I think I would tell younger girls now to stick at it and get a group of girls together to start off with because when you're older, it only gets better.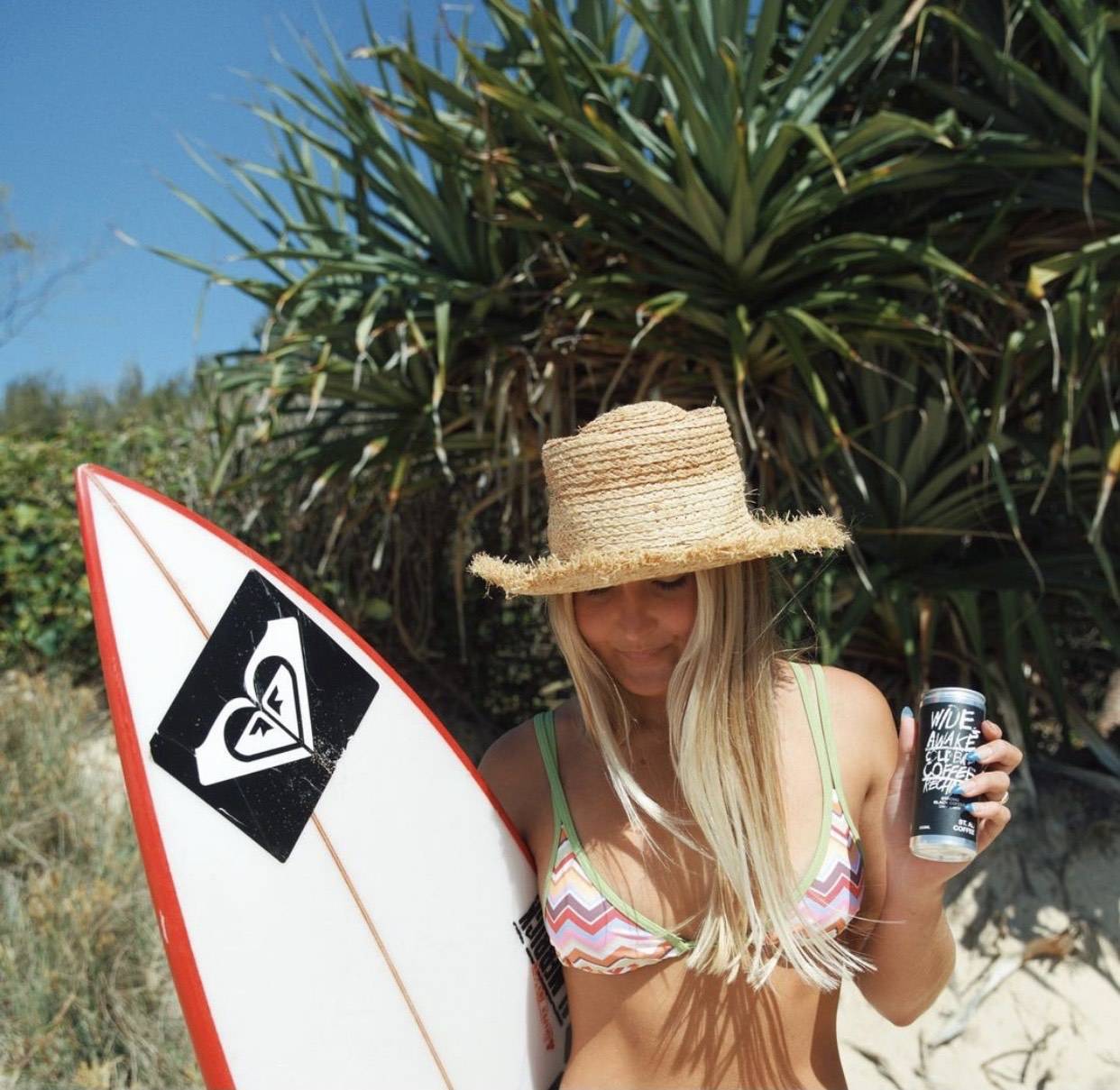 Surfing made it into the 2021 Olympics. How was that receive the wider community?
I think it's an awesome opportunity for so many athletes in the surfing industry. It's going to allow so many up and coming surfers to experience a new competitive scene and become inspired by other athletes competing in other sports.
Where do you see surfing going in the future? More mainstream events/competitions?
I hope to see the future of competitive surfing continue across the WSL and the Olympics. I think with technology constantly evolving, we will definitely see an increase in wave pools and scoring systems. For my future, I want to keep enjoying and sharing the love for surfing around the world experiencing new cultures, waves and people. I can't wait to be able to travel again.
You've got a large following on social media. Do you find that easy to incorporate alongside surfing?
I like to lead a healthy lifestyle across social media. I have never felt any pressure incorporating it alongside surfing and really enjoy sharing my surf clips, travels and training on my page. I love to use social media as a platform to help promote myself as an athlete. My passion for filming leads me to take inspiration from other surf videographers pages too. I find Instagram is the platform I use most as it's very creative and a lot of younger girls reach out to me across messages on there that are surf related.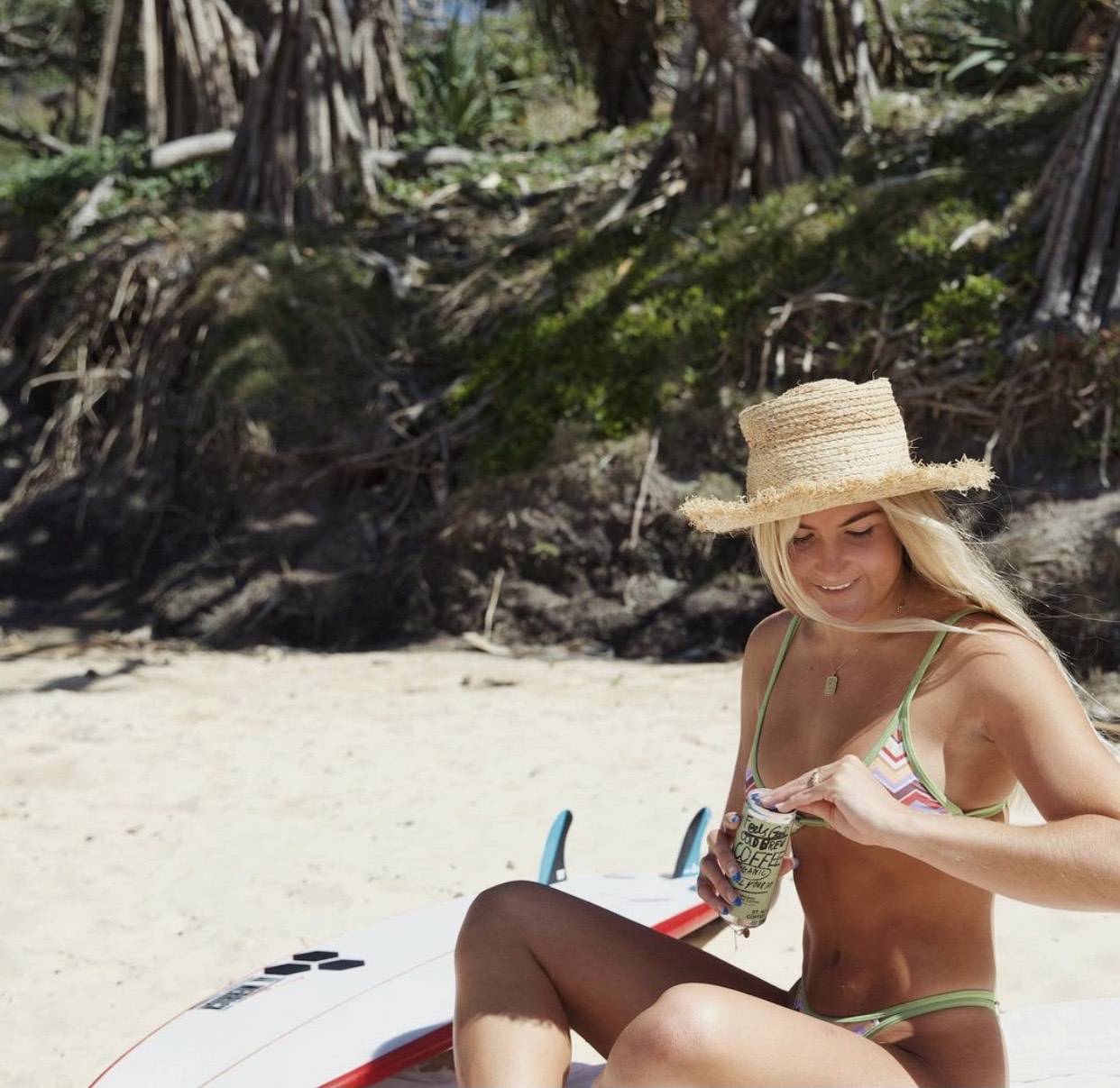 COVID has obviously dampened travel plans. Where are you going when things open up again?
I would love to travel competing in the WSL Qualifying Series when travel opens up. Ever since finishing school in 2020, it has been a goal of mine that I've been training towards for the last couple of years. I would also love to travel overseas to Hawaii to experience the waves over there.
What's been keeping you occupied during lockdown?
I started my first year of Uni in 2021 so I've had a lot of time to devote to my studies as well as working on my body strength and fitness. I've also found I've really enjoyed trying out different surfboards when the swell is small. I've found my twin fin has been my favourite when the waves are clean and small.
Top surf spots in Aus?
My top 3 favourite places to surf and travel to in Australia would definitely be Double Island, QLD and North Stradbroke Island, QLD.