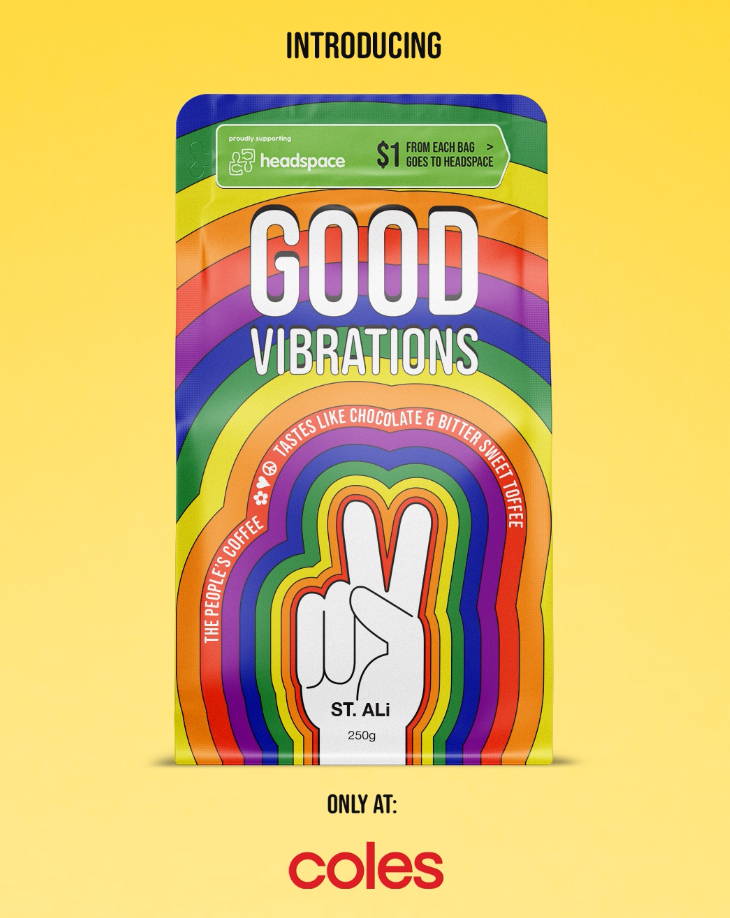 Found exclusively at Coles Supermarkets in VIC, NSW & ACT, Good Vibrations is a delicious espresso blend that's doing good.
We're proud to partner with our friends at Headspace, the National Youth Mental Health Foundation and will be donating $1 from each bag sold.
About The Coffee
Good Vibrations has been specifically developed to achieve great results at home with ease using normal home brewing methods. Available ground for espresso and whole beans, Good Vibrations will always deliver the goods when it comes to a tasty cup of coffee. With tasting notes of fudge, chocolate, and toffee - it's a real crowd pleaser.
About Headspace
Headspace is the National Youth Mental Health Foundation.
They began in 2006, and ever since they've provided early intervention mental health services to 12-25-year-olds. Each year, they help thousands of young people, and their family and friends, access vital support through our headspace services in over 145 communities across Australia, their online and phone counselling services, vocational services, and their presence in schools. 
To find out more about headspace, click here.

Espresso recipe
Dose: 20-22G
Yield: 46-52G
Time: 26-32S