We'll cut to the chase. When it comes to specialty coffee ST. ALi was one of the first, one of the pioneers; the ones who defined specialty coffee in Melbourne; and the ones who continue to push boundaries forward.
We source the best beans from select farms across the world, bring it all back to Melbourne where it's then perfectly roasted and blended by our team of geniuses in Port Melbourne.
But enough about us...you're here because your staff deserve better than a tub of instant and some styrofoam cups...and they've probably told you on more than one occasion too. Let's fix that.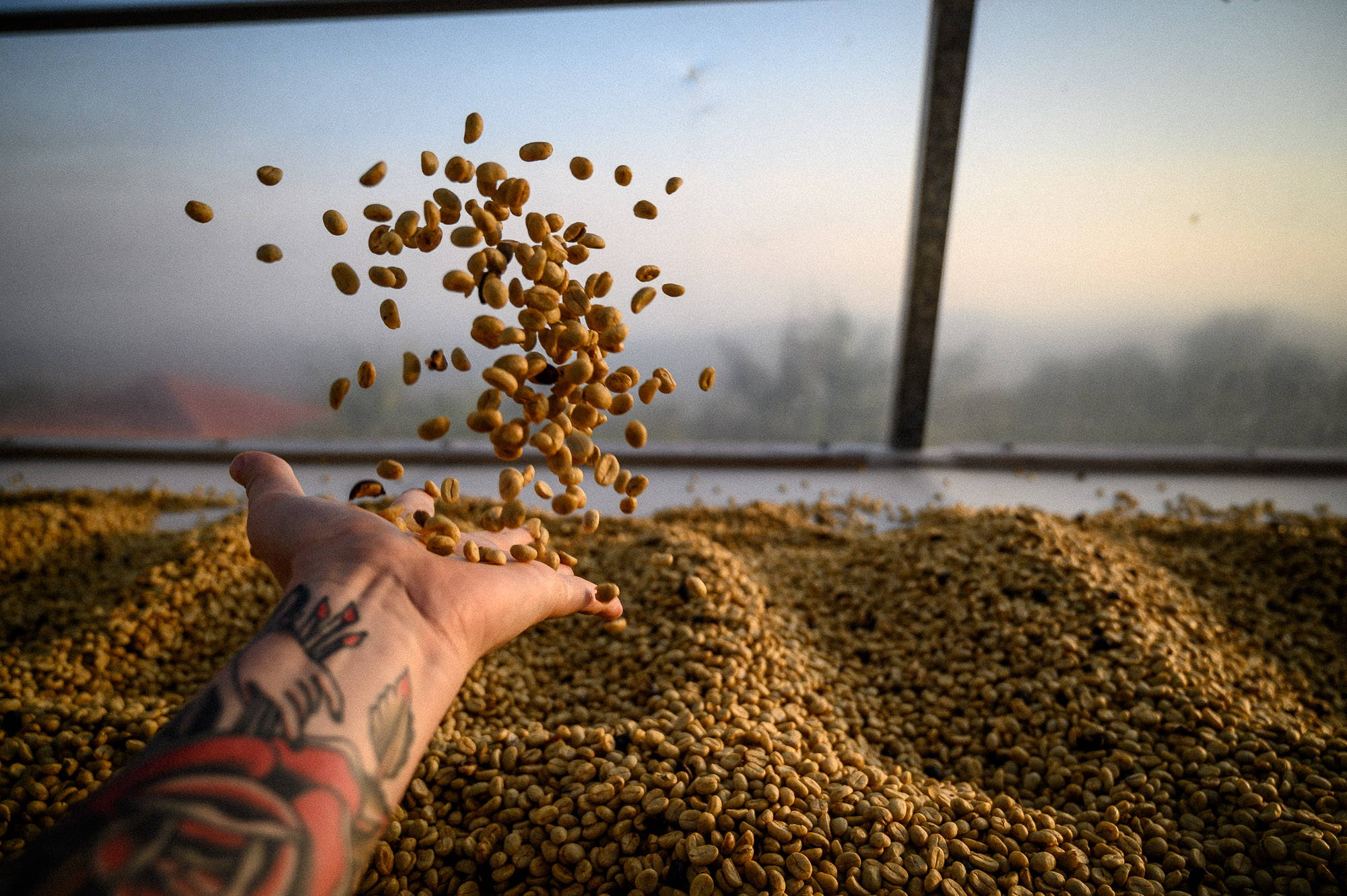 We source, roast and sell damn good coffee. It's what we do.
From our house blends through to our ever-evolving offering of single origin coffee, we have a vast range of coffee products to suit a vast range of coffee drinkers.
Like an espresso with enough strength to wake up the dead? Or something light and fruity? Either way, we got you.
No matter the size of your office or how many staff, we'll have the right sized equipment package for your business. From fully automatic machines to commercial cafe equipment available, we'll ensure you're set up to get the best out of your coffee.
With national servicing capability, we're at your service to ensure you're always pouring damn good coffee and keeping the minions happy.
Damn good coffee, in a can. Yes it's a thing.
We also have our most popular blends of Wide Awake and Feels Good in cold brew cans. Easy to drink and perfect at keeping the team fuelled up in the warmer months.
Fill the fridges and watch productivity go through the roof.
Sound good? Great. You're one step closer to having happier staff.
Just fill out the form below and someone from our wholesale team will be in touch to get this ball rolling.